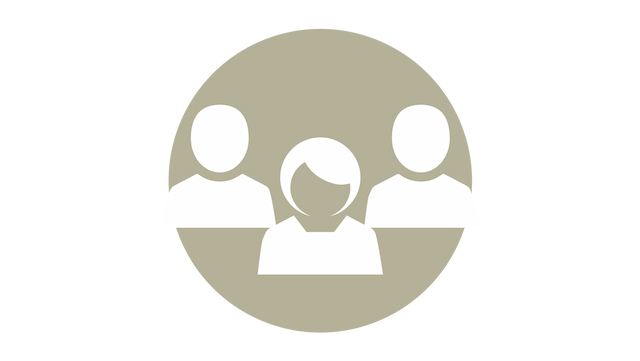 Workforce
Business Agility requires a mission-aligned, passionate, empowered workforce built of individuals with a strong culture fit and potential over fit for a specific position.
While creating value for your customers is why your business exists, it is your workforce who creates the customer experience that ultimately delivers that value. If you look after your employees, they will look after your customers. Engaged and happy employees stay longer, learn more, and generate innovative ideas. This generally leads to better customer experiences and thus greater customer loyalty.
"First we build people, then we build cars."
—Fujio Cho, Toyota's former Chairman
Almost every organization intends to develop its staff and create an engaging, safe and empowering work environment. Unfortunately, in many organizations, existing HR and governance policies unintentionally work against this goal.
Do you recruit for cultural fit and mindset? Is everybody, from the top executives to the newest recruit, visibly held to the same standards? Are your talent & performance management processes actually making a difference to employees? Are your employees your strongest advocates? When offboarding a resigning employee, do you treat them with the same respect and care as when they joined? Does everyone take personal accountability in the financial health of the company?
Your goal is to develop an innovative, engaged, empowered, and agile workforce.
Create Psychological Safety
Creating a psychologically safe working environment is necessary to promote innovation and creativity. As with any transformation, business agility or otherwise, individuals will not extend themselves to be courageous and vulnerable without feeling safe and empowered to do so. HR and managers can make the workplace free from bullying and harassment, affirm job security, and encourage people to extend themselves, free from reprisal or embarrassment if things go wrong.
Change Incentive Schemes
Traditional employment contracts and reward programs are ineffective, and even counterintuitive, to incentivize your workforce. Most organizations use blunt instruments to motivate their staff. Most commonly these are performance-based annual bonuses that may undermine collaboration and effective engagement.
Agile organizations know how to tap into the intrinsic motivations of their team members. These include a combination of meaningful forward-looking incentives and backward-looking rewards designed to complement each other. Thus, incentives drive today's behavior and rewards become tomorrow's incentives. Leaders must personalize both for each team member while ensuring that they continue to be perceived as fair.
Refocus Talent Acquisition
Developing your existing workforce is only part of the approach. Your identification, recruitment, and onboarding of new employees requires a new focus on culture, mindset, and diversity. Your recruitment process needs to be able to identify valuable cultural characteristics in new candidates. Mature agile organizations go further and hire for potential and culture, rather than to fill a specific job description. Skills, while still important, are easier to learn than culture is to change. The impact of a wrong hire can be incredibly expensive for organizations. In some cases, this can exceed the annual salary for that position in lost productivity, direct recruitment costs, and retraining.
Various studies, including those conducted by the World Economic Forum, highlight that the jobs of the future will be designed around transversal competencies which are much more behavioural in nature, rather than technical.
Emphasise HR's Role in Agile Transformations
The changing dynamics with an Agile approach require Human Resources to re-examine the way they support and enable the organization – many of these changes will require real paradigm shifts. » read more »