Kicking off the Inaugural African Business Agility Conference
by Evan Leybourn, February 4, 2020
If you couldn't join us in South Africa, make sure you join us for the Business Agility Conference in either New York City, Nigeria, or Vienna.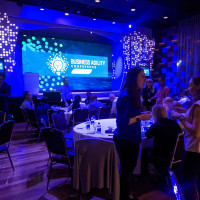 At 8:30am yesterday, the inaugural Business Agility Conference in South Africa began. It was a long journey to reach this point and on many occasions nearly didn't happen. At various stages, anything that could go wrong did go wrong. Yet through the perseverance of the organisers (huge kudos to Myles, Chad, Rex, Anja, Dillon, Dipti, Antoinette, Jovanka, Thabiso, Dimakatso, Divya, Biase, Justin, Angie, and Zayne), 170 delegates and 21 speakers descended upon one of the premier venues in Johannesburg.
The event MC, Irwin (LRMG), and conference host, Myles (Be Agile), set the tone for the day by opening the conference with an inspiration vision of the future of business. I was then invited to the stage to welcome everyone on behalf of the Business Agility Institute and to share a high-level overview of the Domains of the Business Agility. I was absolutely delighted to see that @SketchingScrumMaster drew an amazing overview of my talk.
Futurist Graeme Codrington took the stage and gave an impassioned view on the misconceptions of the 4th Industrial Revolution (4IR). Especially the distinction between AI (Artificial Intelligence) and IA (Intelligent Assistants).
"Graeme Codrington's presentation on the Future of Work was fantastic. His connection between Agility and the 4th Industrial Revolution and his reframing of 4IR as the process of re-thinking the nature of work based on new technology and Ways of Working was amazing. Attendees walked away with a very new perspective on the foundational role that Business Agilty needs to play in innovation commercialization and Modern Ways of Working!" - Jason Molesworth (conference delegate and speaker)
Following Graeme, Marina Alex, shared her vision on agile in sales and SWAY. The audience was particularly amazed at the story of taking a sales team from 43% to 120% of target and how to build innovation into the sales culture. If you're interested, don't forget to come along to the Business Agility Conference in NYC to see Marina tell her story of Survival.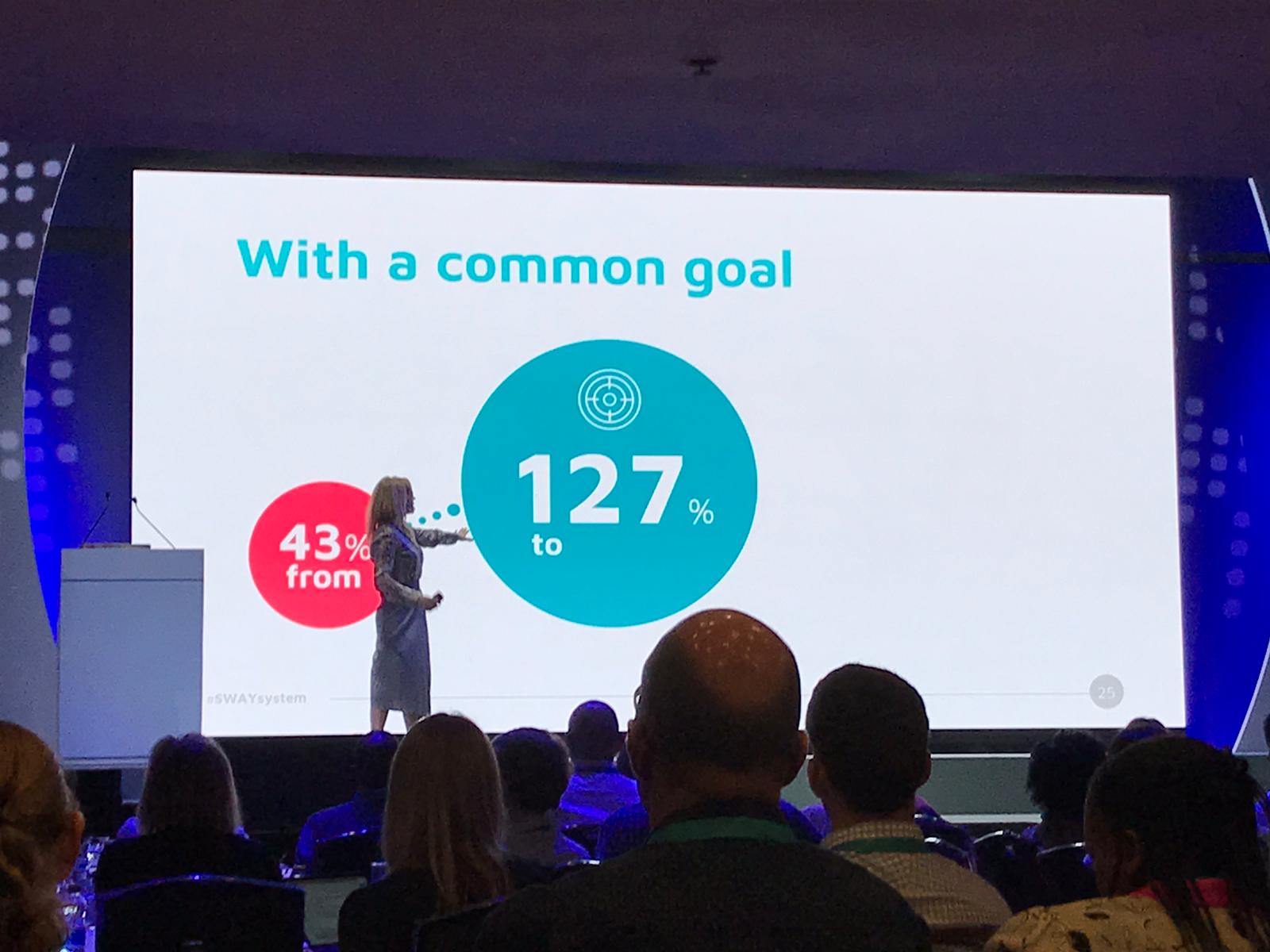 Nalen Naidoo & Dimitri Anagnostopoulos put forward their perspective on digital transformation. Conference delegate, Tauhedah Jacobs, put it best when she said...
"'Efficiency is a mindset, not a tool' It reminded me that we talk about efficiency on a daily basis, as if it's a super hero that needs to come in and save the day. Instead of encouraging and advocating our behavioural shift to be efficient." - Tauhedah Jacobs (conference delegate)

Jaco Viljoen then took the stage to cover a topic after my own heart - Relentless Improvement. Taking one of the key predictive indicators from the 2019 Business Agility Report, Jaco shared his insights on the values that create a culture of continuous improvement; with a lot of practical and applied learning for the audience.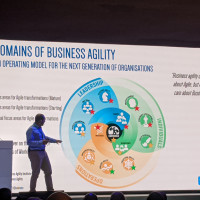 Biase de Gregorio made everything better by putting the word strategic in front of everything. This certainly led to a moment of laughter and recognition throughout the room. Biase then got serious by talking about what strategic agility really means and the implications for companies around the world. Drawing on the Domains of Business Agility, Biase then explored the slow progress that companies around the world have made towards strategic agility. Angie Doyle and Talia Lancaster got interactive with a game helping people learn about OKRs. Everyone I spoke to during the break, said they would take this game back to their companies. It seems that while OKRs are becoming more popular in companies across Africa, doing it well is still a struggle for many companies. As Jeetesh Mistry put it;
"OKRs are 'outcome over outputs'" - Jeetesh Mistry (conference delegate)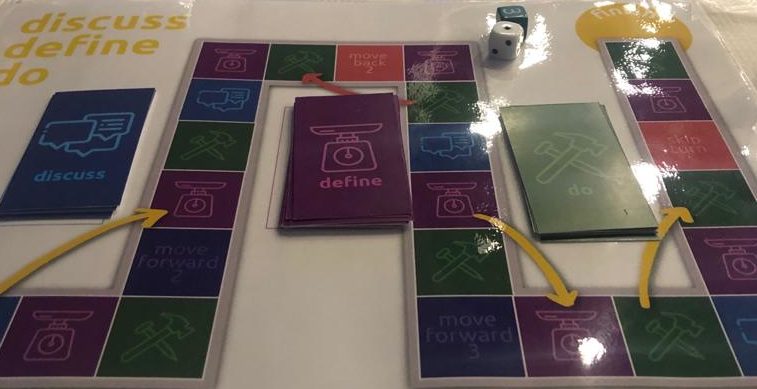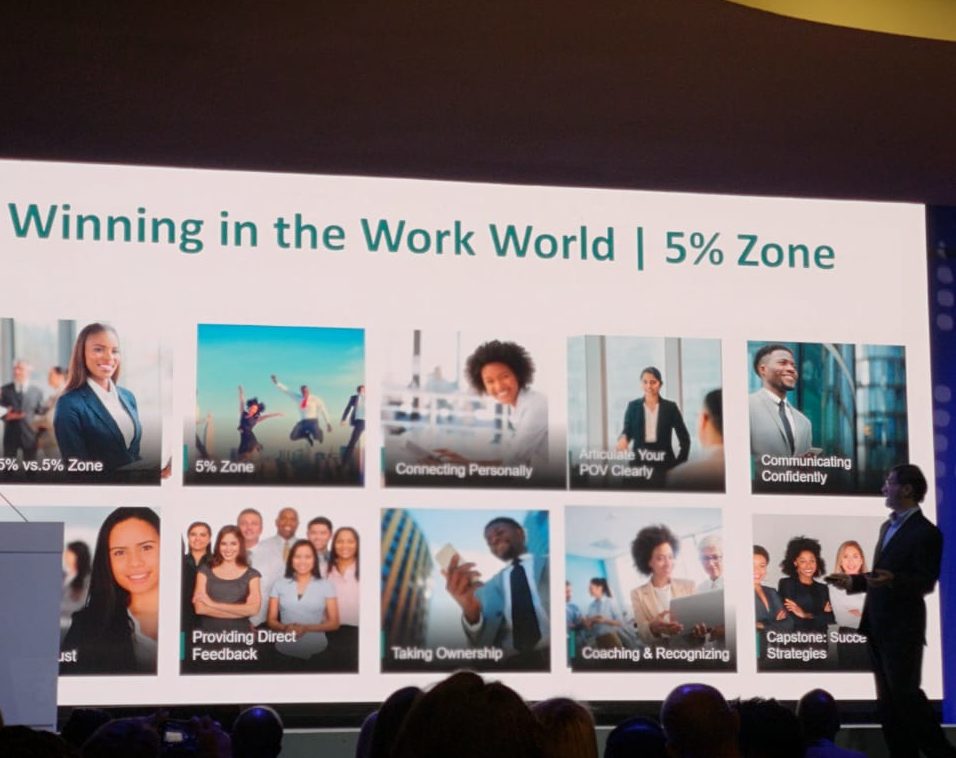 The talk that got the most audience reaction was from Stephen Krempl. At times controversial, and at others very insightful, Stephen helped us all understand what is takes to communicate with senior leaders. Starting from the premise that;
The most capable people DON'T get promoted
The hardest working people DON'T get promoted
The most loyal people DON'T get promoted
Stephen made it clear that we need to target our communication to the audience and that there needs to be a difference between how we communicate 95% of the time and the last 5% of the time.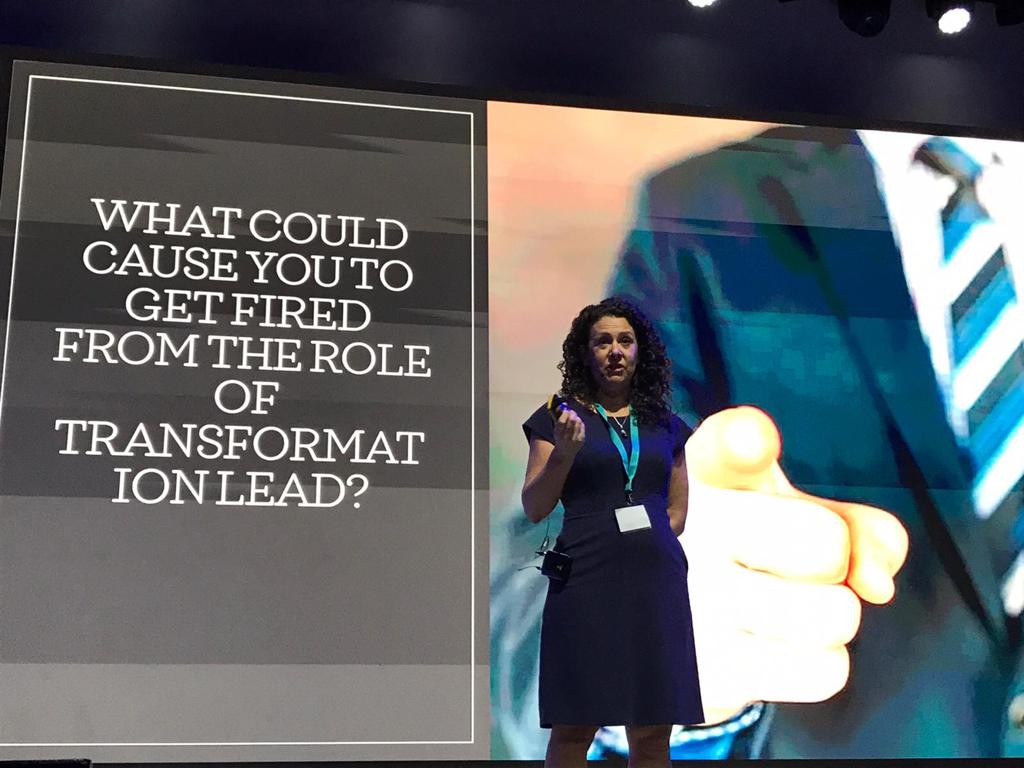 Following Stephen was a hard job, but Jardena London was the best person to do it. Her topic "How to run a transformation without getting fired" resonated with the entire audience. The main takeaway; it's a political job. Her key tips...
Heal the pain
Share shamelessly
Love your boss
Show me the money
Drop the ego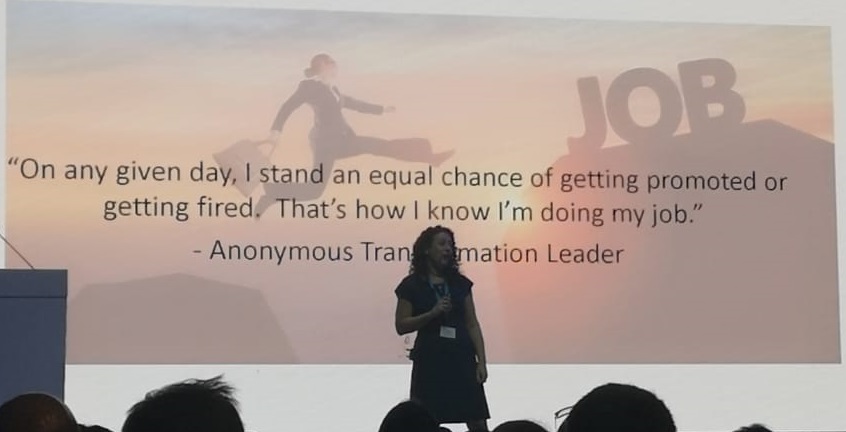 Sonja Blignaut closed off the day by simplifying a complicated topic - complexity theory?
"It was suggested today that no matter how much you try to untangle a complex system, you are never going to be able to figure it out completely - it is my view that organizations who want to get really close to unraveling complexity and legacy in their organizations have to adopt an agile mindset, failing which they will likely become entangled in the very nucleus of their own irrelevance" - Mervyn Goliath (conference delegate)
It would be remiss of me not to thank the sponsors for the event...
"What an honour to welcome world class speakers to present the latest thinking to a world class audience at a world class venue in world class African city" - Myles Hopkins